Meet Our Pilots, Your Hosts
Kirkhope Aviation has more than 40 years experience flying around Australia. Our qualified pilots are all instrument rated, commercial and professional.
All Australian Air Safaris Outback Air Tours and Custom Air Tours operate with one pilot, who also act as your tour guide and personal organiser, while assisted by local guides who share our passion for this country.
Out multi-talented pilots/tour manager are some of the most experienced and dedicated in the industry, with a combined 20,000+ hours of flying time. The pilot leads the group, making sure everyone is engaged. We listen to any problems and issues and you can be assured you are in good hands, flying with Australian Air Safaris.
Tony Kirkhope - Owner and Founder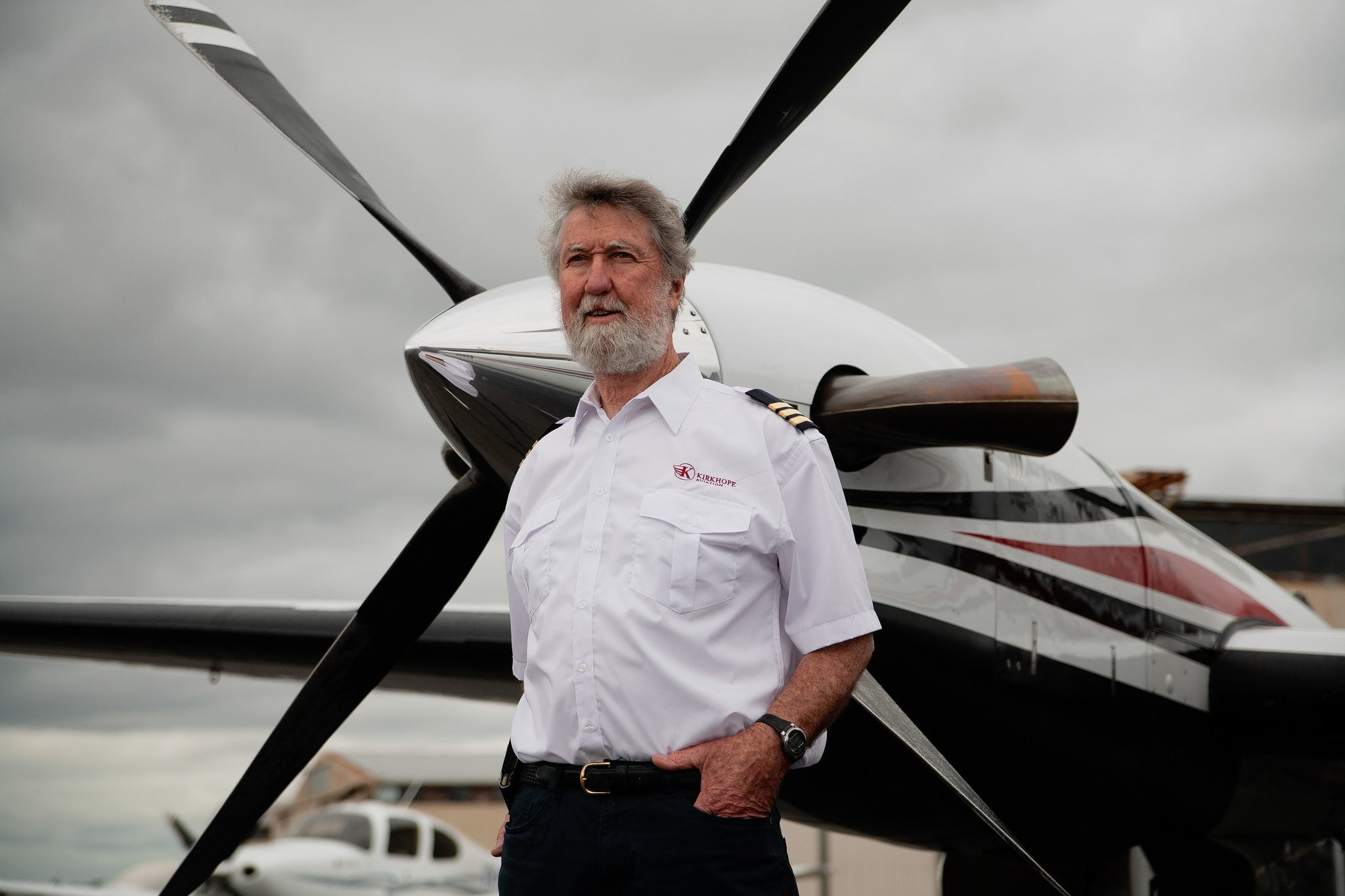 Kirkhope Aviation founder, Tony has been hosting outback tours for over 45 years. Tony started flying in Wollongong while working as an engineer and eventually turned a weekend hobby of flying to outback destinations into a full time business.
The business soon grew and in the 2000s Kirkhope Aviation under Tony's guidance acquired a Piper Navajo and Piper Chieftain, then subsequently followed it up in 2011 when it purchased the Beechcraft 200 Super King Air.
Recently he has relinquished the role of Chief Pilot and so does not fly tours but continues as an active mentor.
When he's not navigating the skies, you'll find Tony navigating the waters as a member of Cowes Yacht Club, enjoying weekends down at Phillip Island, or at his farm at Gembrook.
Keith Siler - Touring and Charter Pilot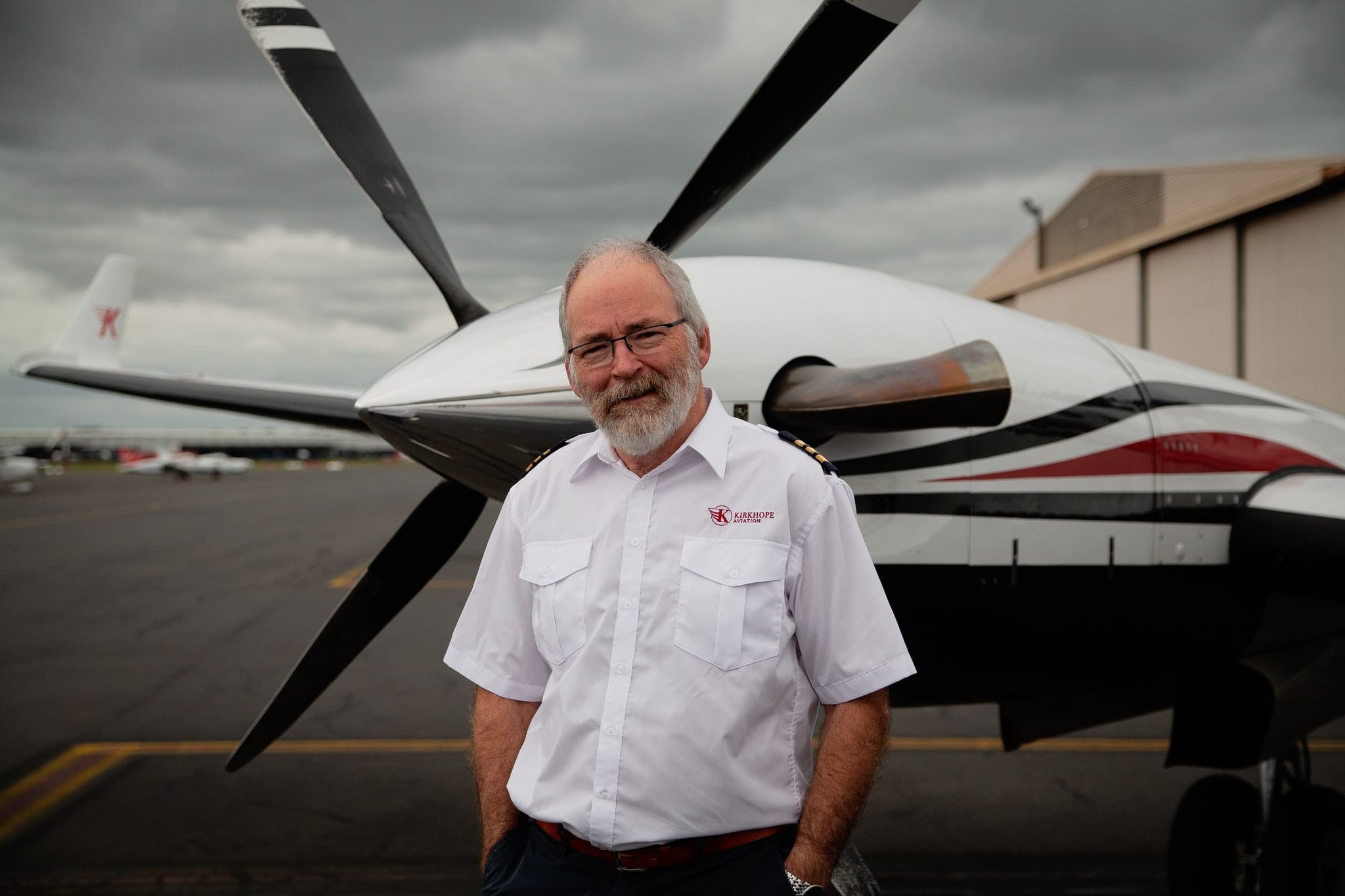 Keith has worked with AAS founder Tony Kirkhope since 1979 and has an exceptional knowledge of the Australian Outback. Over 40 plus years of tours, Keith has seen almost every corner of Australia and loves sharing his intimate local knowledge with guests.
Keith's favourite tour is Lord Howe Island, the heritage listed jewel off the east coast of Australia.
Jake Barden - Touring and Charter Pilot | Operations Manager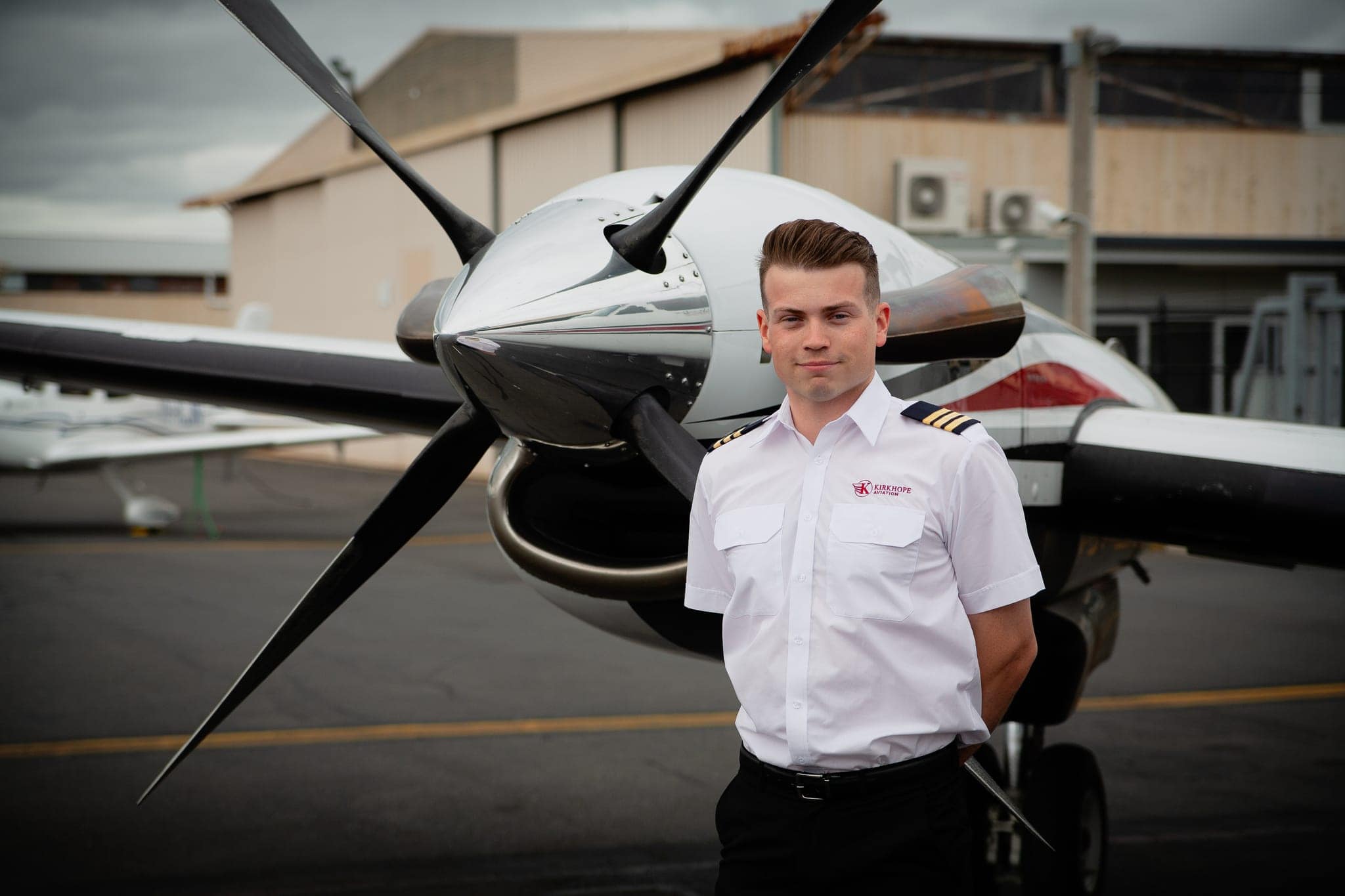 Jake has been flying for more than 10 years and is Australian Air Safaris' Operations Manager. Both on and off the aircraft, Jake is a distinguished jazz musician having studied under James Morrison in Mt. Gambier. Jake's saxophone is common sight on tours - be it on board or atop a sand dune.
Nick Stobie - Touring and Charter Pilot | Chief Pilot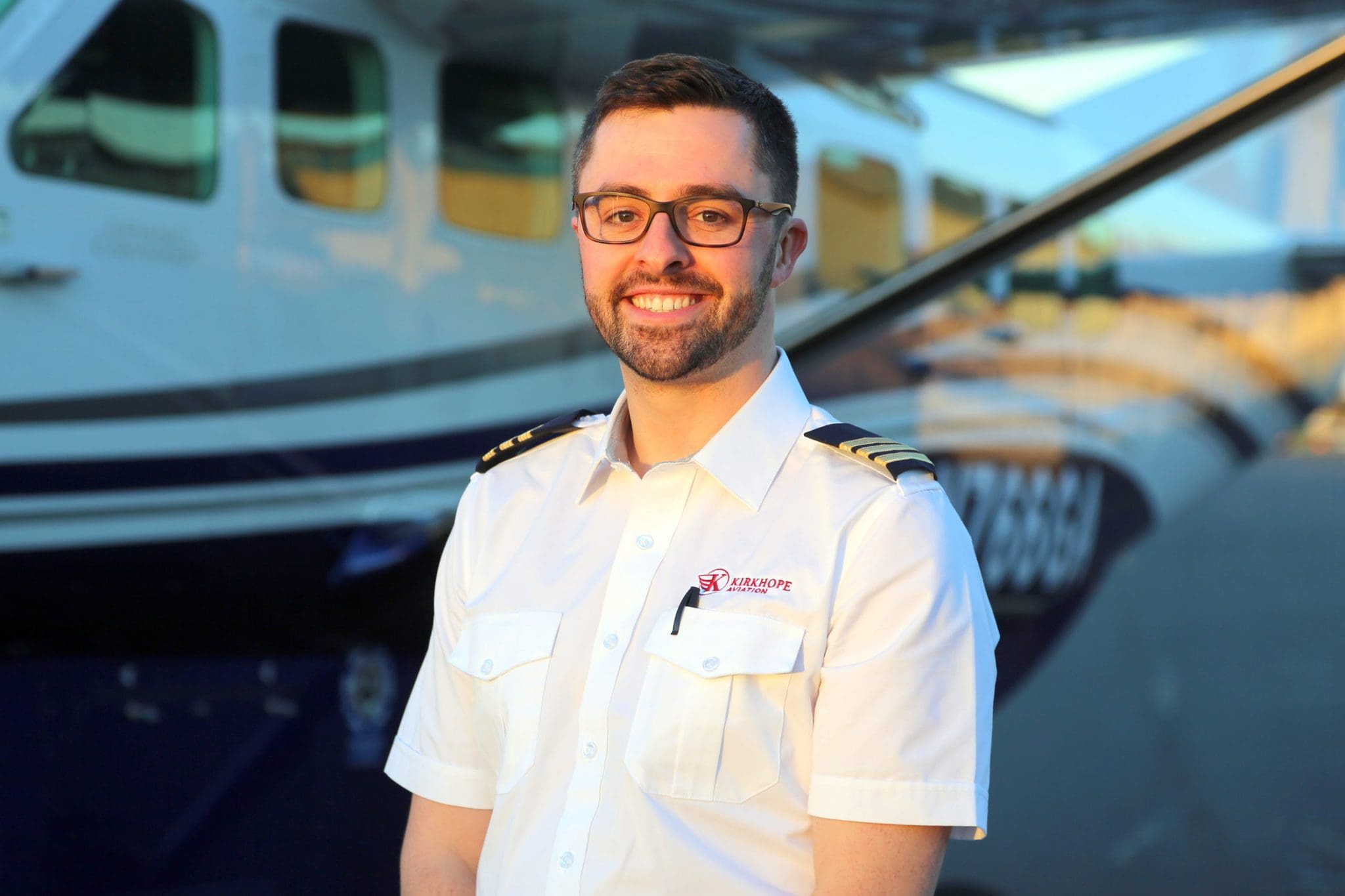 Nick first worked for Australian Air Safaris between 2013 and 2018, before spending time flying aeromedical retrieval for the Royal Flying Doctor Service in Western Australia. Nick returned to AAS in 2021 as Chief Pilot, providing training, checking and support to the Touring Pilot team. Nick's favourite tour is Taste of the Outback - the perfect introduction to both Outback Australia and Australian Air Safaris.
Rob Thomas - Touring and Charter Pilot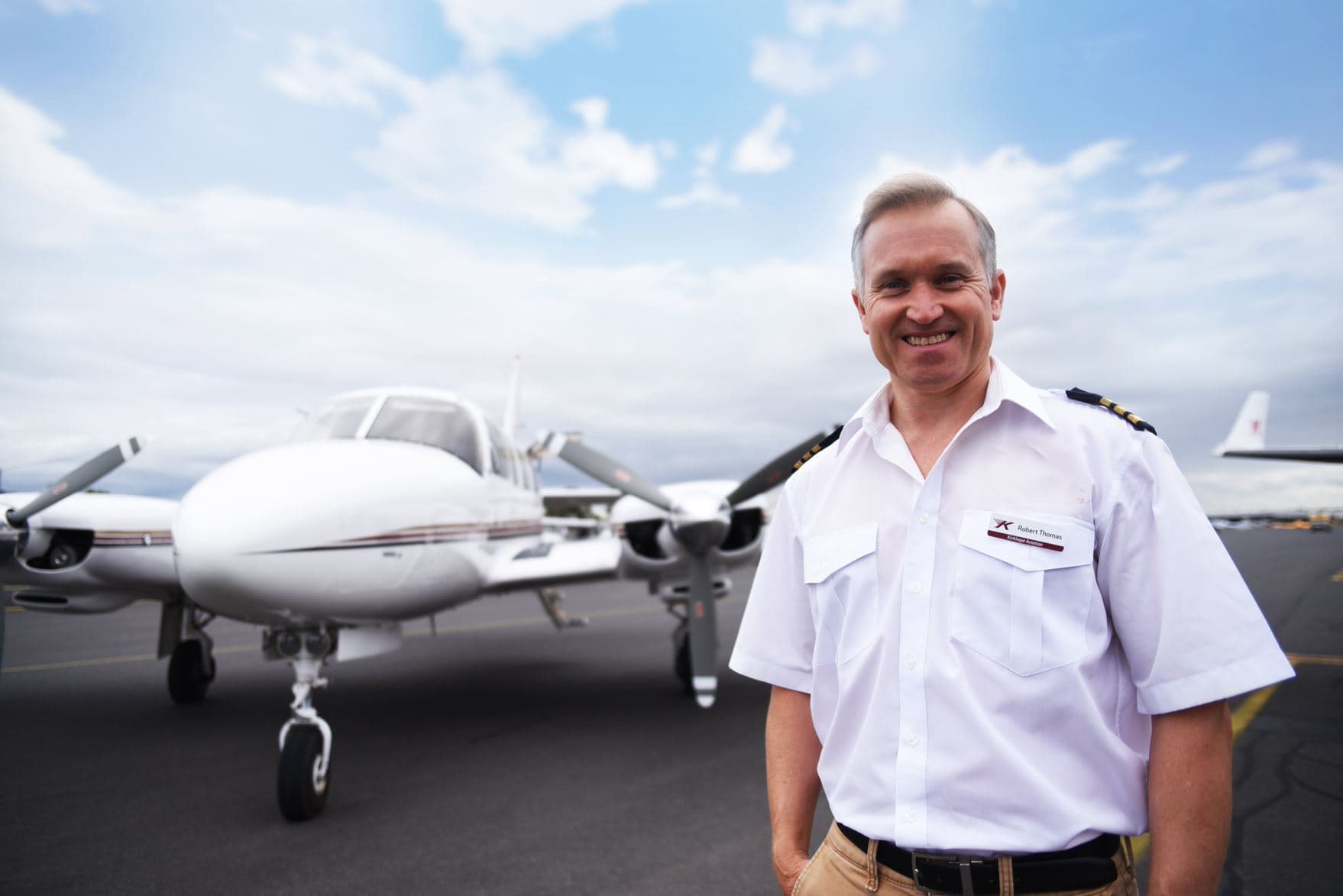 Rob returned to Australian Air Safaris in 2022 as a Touring Pilot. Rob has been flying for more than 20 years, including flying throughout Australia and the USA. Having spent time based in Cairns, Rob's favourite tour is the Cape York Air Safari - the breathtaking Great Barrier Reef against the stunning backdrop of the Great Dividing Range makes for a fantastic mix of sights and destinations.
Jacob Gatt - Touring Pilot
Jacob has been flying for more than 8 years and joins AAS after several years flying in outback South Australia including over Lake Eyre. Naturally, Jacob's favourite trip is Taste of the Outback, and he loves sharing his extensive local knowledge with guests on each tour.
Peter Bishop - Check and Training Pilot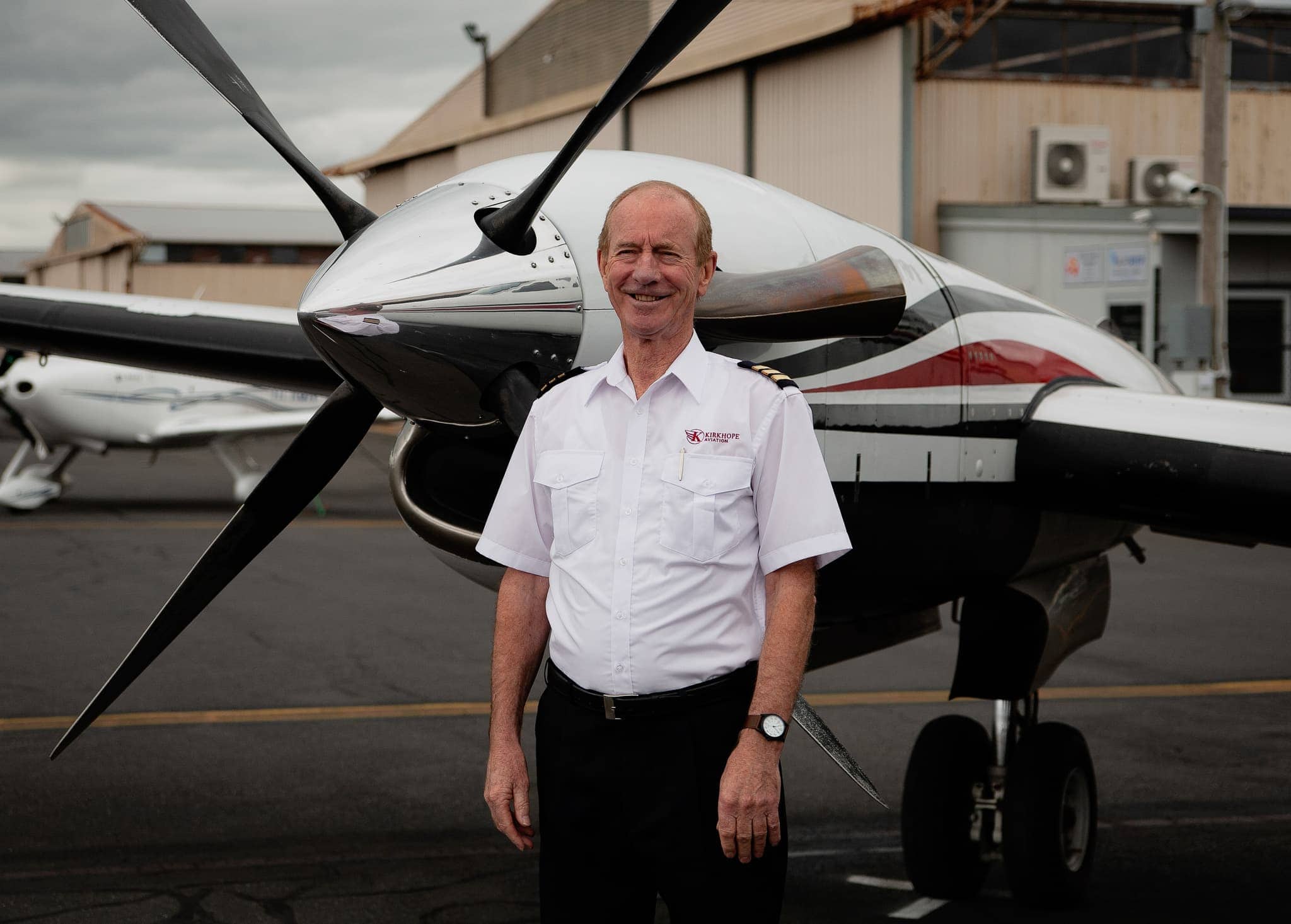 Peter is an experienced instructor and is one of our Training and Checking pilots on the Piper Chieftain and Beechcraft King Air. Outside of the cockpit, Peter runs a successful electrical contracting company with his sons.
David Hayward - General Manager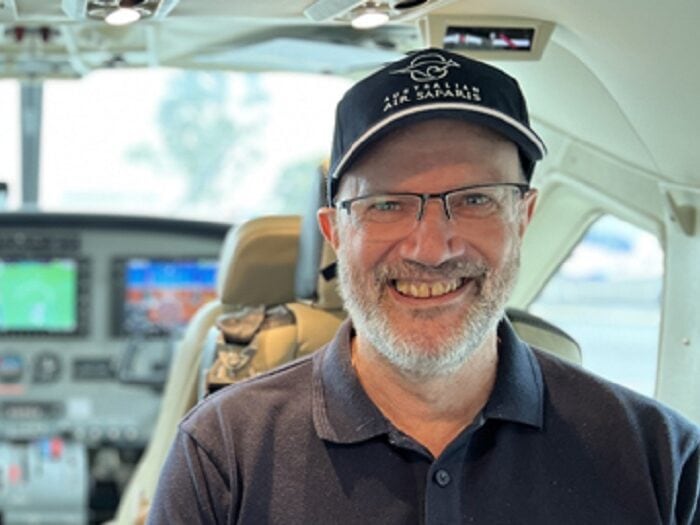 David studied Australian Tourism Management at Monash University and has worked in the industry for nearly 30 years. He is passionate about travel for growth, filling his life with as many different experiences as possible and sharing them with others.
He is the General Manager at AAS and has been with the company for five years. His favourite destination so far is Bamurru Plains in the NT.
Jarrod Mecca - Air Tour Coordinator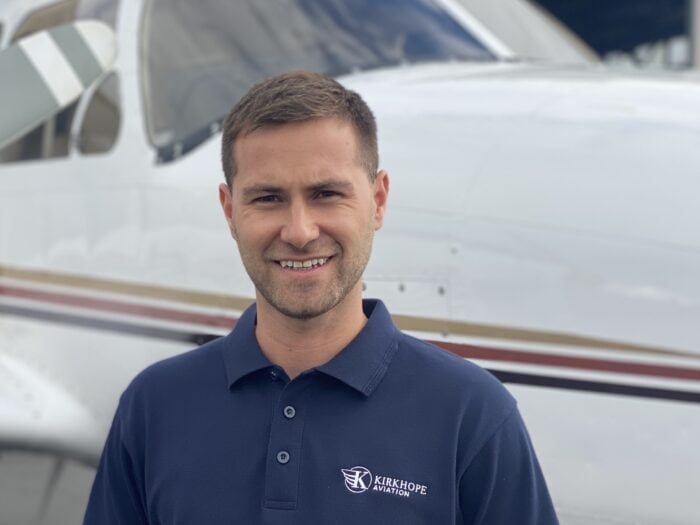 Jarrod joined AAS as an Air Tour Coordinator in 2020, having previously worked as an Operations Coordinator for Hamilton Island Air in Queensland. Prior to this, Jarrod graduated university with a Bachelor of Aviation (Management) and Bachelor of Business.
Jarrod enjoys combining aviation and tourism to create unforgettable air safari tours.
Meredith Lang - Air Tour Coordinator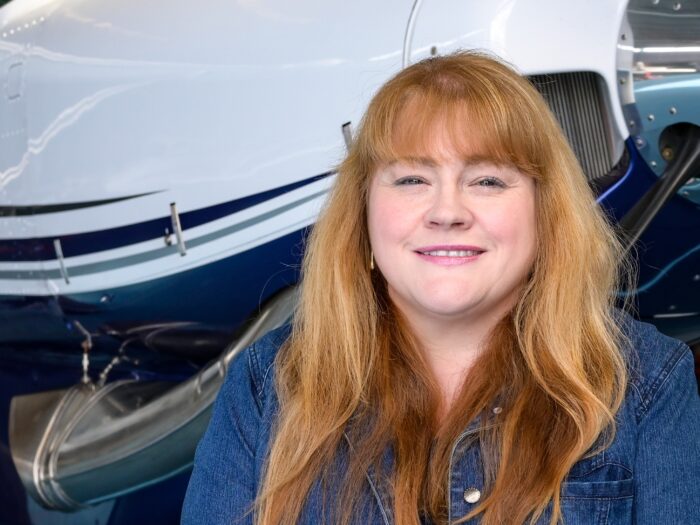 Joining the AAS team in 2022, Meredith brings over 30 years reservations and tour operations experience to her role as an Air Tour Coordinator.
Meredith strives to build a rapport with our guests, is passionate about ensuring every detail is taken care of and loves to hear about the unique and memorable experiences our guests have enjoyed.
Vicki Malcher - Air Tour Coordinator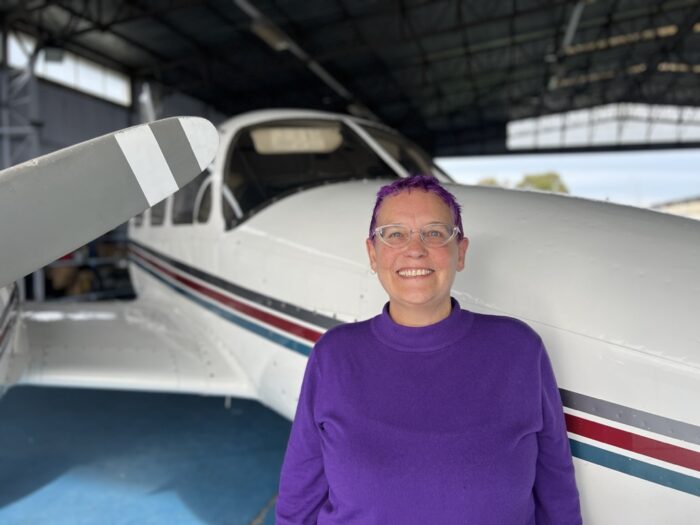 Vicki has worked in tourism for over 40 years, mostly focussing on Australian product for the international market. She has worked for Australian Air Safaris for 5 years, designing and booking itineraries. Vicki also works as a roadie and loves renovating, purple and travelling.