A Day in the Life of an Outback Touring Pilot
We like to think our Outback Touring pilots have a pretty amazing job, and on most days, they might even agree with us. We spoke with one of our touring pilots, Nick, about what a typical day away from home entails. He was on the third day of our four-day Taste of the Outback Tour.
How does your day normally start?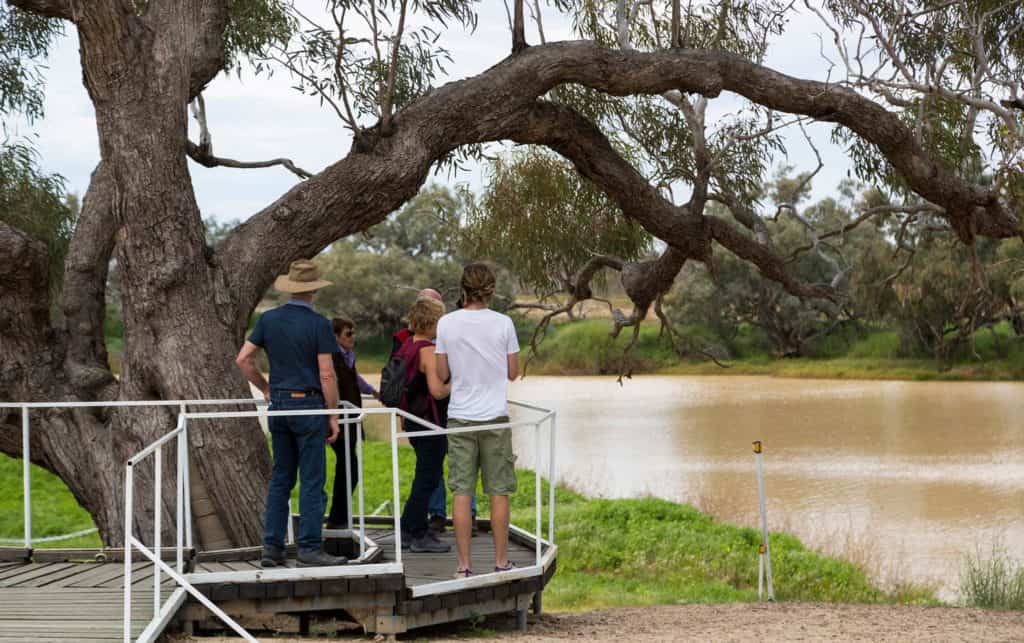 Generally it starts the moment I wake up (6:30am this morning), it's very much a straight into action sort of thing. First thing I'll do is check the weather forecasts using my phone and start doing operational planning. While most of the flight planning is done the day before, weather forecasts aren't available until the day. Depending on the weather we might have to carry more fuel or think about alternate landing points. Today we're in Birdsville and the weather down to the Flinders Ranges via Lake Eyre is looking pretty benign, a perfect blue-bird day.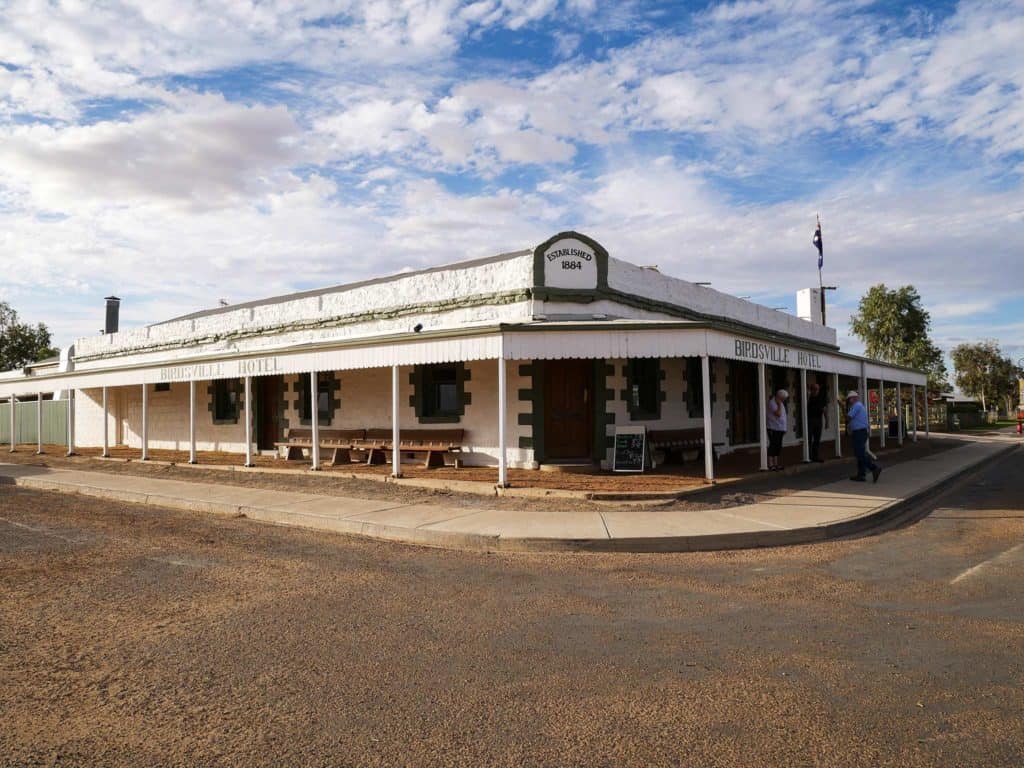 A quick shower, pack up my stuff and head out to the plane before breakfast to get everything ready. We do an inspection of the aircraft every day – you never know what's happened overnight. We're looking for things like for birds' nests or small oil leaks that might be a reason not to fly. This generally takes about 20-30 minutes.
From here it's into breakfast with the guests. I might not be a morning person but I do love a cooked breakfast – definitely one of my favourite perks of touring.
Where are we Outback Touring?
First off today is about a two hour flight, touring from Birdsville down to Muloorina Station, tracking via Big Red sand dune, the Warburton River and then over Lake Eyre. We're staying nice and low, about 1000ft above ground level, for most of this sector to get a good look at the river systems and any bird life. On this tour we've got another group and aircraft with us, so we'll be following them. Being so low it's hand flying the whole way (no autopilot). This is easily the best sector of Outback Touring – so much to look at and we get a stunning view of Lake Eyre to cap it off.
We get into Muloorina at about 11:00am and are met by Cindy Mitchell, station owner at Muloorina, who gives us an introduction to life on the station along with morning tea. Her two dogs and pet sheep come and say hello to the guests as well. From here we jump into three Toyota Landcruisers and head out to the edge of Lake Eyre where we'll have lunch.
Toward the Flinders Ranges
About two hours later we're on the move again, taking off from Muloorina and heading to Leigh Creek for a quick fuel stop. Our Outback Touring aircraft (the Chieftains and Navajos) run on Aviation Gasoline (or AVGAS). It's similar to petrol except that it's leaded and a slightly higher octane rating. Unfortunately not all airports have fuel, so the occasional fuel stop is required. Refueling is done with a self-serve bowser and a credit card, and we're taking about 400L to get us all the way to Mildura tomorrow. It's a pretty quick process, just enough time for the guests to use the bathroom and have a look around.
I make a quick call through to Ross at the Prairie Hotel (he's coming to pick us up from Blinman in the Flinders Ranges) to advise our ETA, he's already left the hotel and is making the 30 minute journey to the airstrip. We have a quick chat about any wildlife that might be on the strip – I ask Ross to drive his truck up the strip just to look for any wallabies that might be lurking around. We're in the air again at about 4:30pm.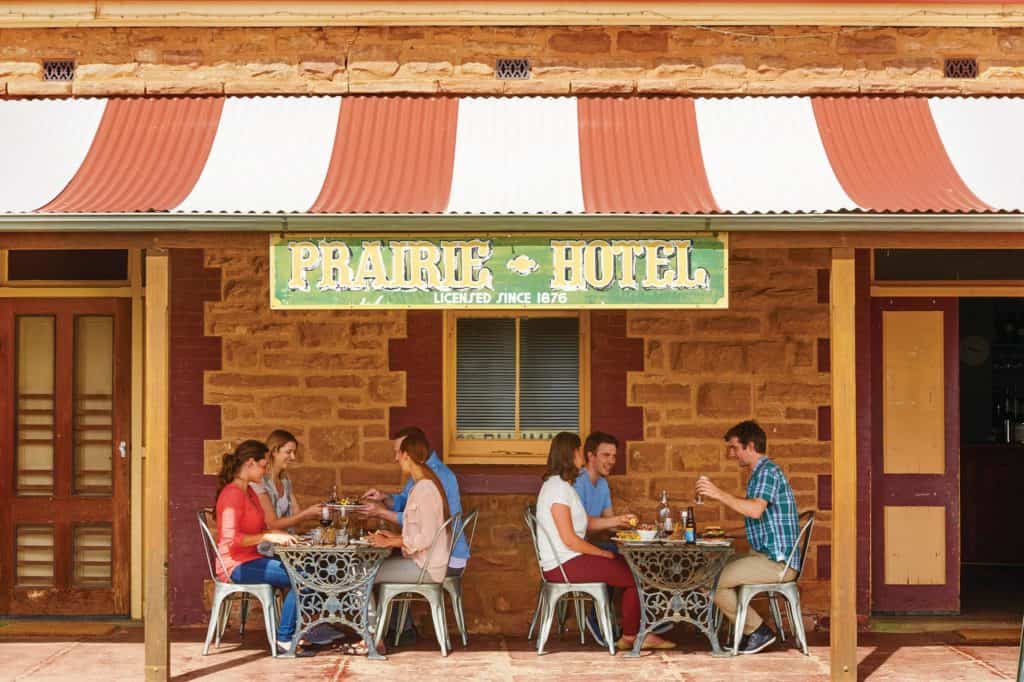 Blinman is tucked away in a valley and doesn't have a weather information station. Arriving over the top it's good ol' Eyeball (Mark II) to work out the wind direction using the windsock. I can see Ross's truck there driving up the strip to clear it. We make a few turns to get lined up on approach, another quick look at the strip to confirm it's clear of wildlife and before you know it we're landed and disembarking. I introduce the guests to Ross and leave them to chat while I put the aircraft to bed.
And that's the end of the journey?
Well almost. I must admit I do tend to switch off for the bus ride to our accommodation (back seats are great for this), a full day on the move can really take it out of you. Once we get to the Prairie Hotel I make sure everyone's happy and settled in and organise a time for dinner. Normally there's about an hour of down time for me to do paperwork, call base and just unwind a bit.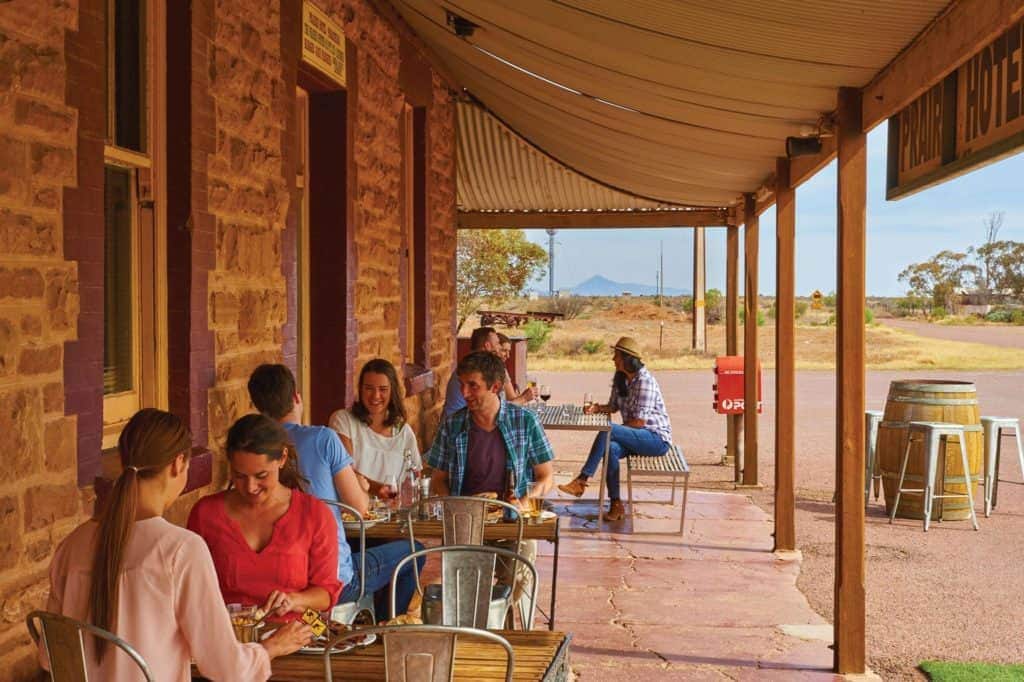 On Outback Touring flights (and even sometimes on private charters) we'll have dinner and drinks with the guests, but we're definitely off duty at this point! The Prairie Hotel puts on a really great spread for dinner, another one of my favourites on this tour. It's the last night of this tour, but everyone's pretty exhausted so we call it in around 9:30pm. We do get the occasional group that pushes through to midnight, but (for hopefully obvious reasons) am in bed well before then.
Tomorrow we've got more touring but then we're home bound. I'm always sad to end a tour but ready for a few days off and then another Outback Tour next weekend!
Share this on Social Media