Five reasons why your next holiday should be in your backyard
With more and more Australians heading overseas, we're always reminding people why our backyard, Outback Australia, should be the destination for your next holiday! With so many options on the table, it can be easy to look past the amazing destinations sitting right here in Australia. Here are our top five reasons to leave your passport at home on your next holiday:
1. The Pubs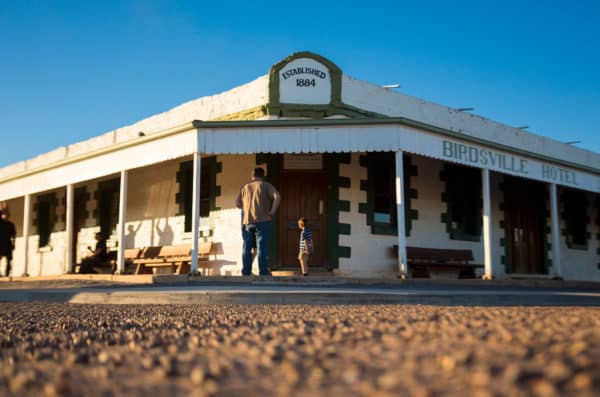 The key to the survival of any Outback town is a good pub with a good publican behind it. Whether you're a local or just passing through, knowing that a beer is waiting for you at the end of each and every day brings comfort to locals and travelers alike. In many locations, the only thing that's cold in the whole town is the beer. You'll meet all sorts of people and share all manner of stories (even some that you might not be too proud of), and by the end of the night you've got fifteen new friends who'll be shouting you a drink the following night.
What's better yet is the numerous Outback towns where the airstrip pulls up right next to the pub! Park your plane next to the William Creek Hotel or outside the Noccundra Hotel and walk straight in!
2. The Serenity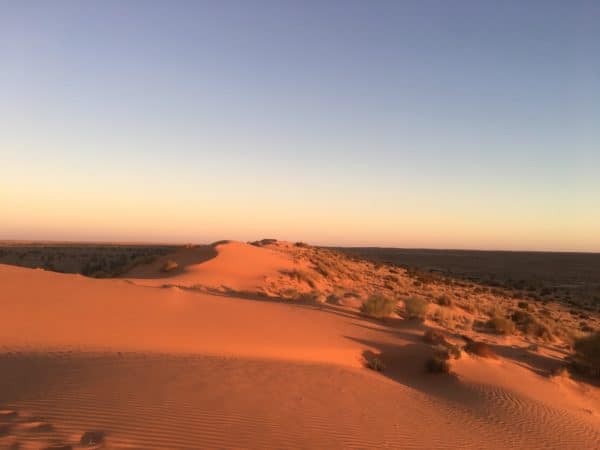 Taking a leaf out of Dale Kerrigan's book, something definitely has to be said for the sheer serenity and beauty of some of places in Outback Australia. There's too many out there to list them all, but sunset drinks on the Big Red sand dune near Birdsville or sipping coffee at the top of Siller's Lookout, Arkaroola, on a fresh spring morning are some of our favourite locations for a spot of momentary bliss.
On an adventure as big as crossing Central Australia, stopping to take in the serenity is always a highlight.
3. The Locals
Visiting can be pretty boring without them, so a big cheers to those living in remote places who show nothing but hospitality to those dropping by! The further afield you go, the friendlier they seem to get, and whether its giving you a helping hand with that flat tyre or just a short and jocular conversation – you've found a yourself a mate. Every town has their handful of characters as well; the bloke that everyone knows or the girl who'll get you out of trouble. We're talking about the Trevor Wrights and Doug Spriggs of Outback Australia here, who you'd only know about if you've been there.
4. The Dollar
Thanks to the end of the mining boom, the Australian dollar has retreated from it's 2010 highs. Unfortunately, we now have to pay more for the latest pair of jeans we bought online from overseas and cut our skiing holidays to Aspen two days shorter. Life's pretty tough. But the huge upshot from this has been a resurgence for tourism operators within Australia, from airlines right through to the boutique locations such as Gawler Ranges Wilderness Safaris. Almost all locations that we visit have reported sustained growth over the past few years that they're anticipating continuing into the future.
Not only does this mean your dollar goes further by staying within Australia, but the growth has allowed many locations to expand and upgrade their operations, making them even better places to visit.
5. The Discovery of Outback Australia
Time and time again we hear from travelers that they had absolutely no idea what was out there in the Australian Outback! The comment "I wish I'd known about this ten years ago" comes up almost every other trip from Australians and foreigners alike. The beauty of so many locations in Australia is that not many people know about them! It's your own unique little secret that you can share with your less adventurous friends back home (or just keep it for yourself, after all we couldn't have these places booking out).
Looking at booking a holiday to the Australian Outback with a difference? Kirkhope Aviation offers luxury air tours for small groups to places well off the beaten track. Call us on 1300 206 130 to discuss your next holiday!
Click here to read our top 6 tips on what to do in Birdsville!
Share this on Social Media